It would be an understatement to say that life has been moving FAST since we've moved. It seriously seems like yesterday, when Lanae & Jordan flew to Greenville to help us pack and move. I'm shocked that we've actually been here more than a month. I mean, whaat?! So much has happened - even in just the first week. This post is obviously long overdue, but I couldn't leave it out.
Since we've moved, we've experienced so many different emotions. I still can't believe we actually did it. We knew it would be hard to say goodbye to our friends in Greenville, not to even mention Justin's brothers. It's been a serious challenge to stay with my parents while we find a house - even though is super short term. I
love
my family. It's just really difficult to live here again after years of independence and privacy. We both agree that since we've been here, it just feels like a janked up vacation.. not like we
live here
. Probably won't actually set in, until we do have our own place.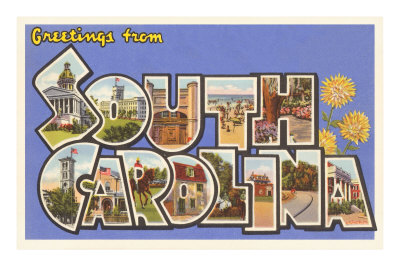 I miss and don't miss so many things about SC. I miss the palm trees and quick roadtrip to the beach. I don't miss the crazy drivers. I miss my job and the ability to further my career in counseling. I don't miss dealing with unreliable people on a daily basis. I miss my friends, favorite restaurants and downtown. I don't miss the long drive to IKEA, Forever 21 or a decent mall.
On the other hand.. Minnesota is mostly amazing, especially in the summer. I've missed being able to walk barefoot in the grass. I've missed my family and friends. I've missed the music scene and great venues. I've missed Culver's and good cheese. I've missed the Drive-In and being so close to the Cities. I haven't missed the cold. I haven't missed the snow. I haven't missed "tornado season". Did I say I haven't missed the snow? Ish. Hanging in there for the next couple months, praying I won't go into shock once it hits.
So the move happened. We were able to unpack the Uhaul and have it returned without any trouble. It was a bummer that my little bro, Mitch, was away at a training for the Natl. Guard, but it was really great to see my sisters and parents. My mom had picked up some extra tickets for Justin and I to go to a
Foster the People
show with her and a couple friends for our first weekend. So exciting!
I've been getting to know Foster over the past couple months, thanks to my Mum and her fantastic taste in music.
Gardens and Villa
opened for the super-small show at the Fine Line in Minneapolis. Incredible show!
Waiting for the show to start
Gardens and Villa
Me, Lori, my Mom & Sarah
Mark Foster of Foster the People.. we were super close!
Rockin' out
Pumped Up Kicks.
My little mom and me
Our hunt for jobs continued. Justin and I both found a couple job opportunities, which we were excited to interview for. One of the interviews I went to, the guy who met with me totally reminded me of
Ed Helms
. Same
exact
mannerisms, it was bizarre! The interview went really well, but the job was a
really long drive
and the pay and inconvenience wouldn't have been worth it. Justin met with a pallet company he had been looking into and after multiple-step interviews, he was offered the job! What a total blessing and answer to prayer!
A couple nights later, we decided to go to the Drive-In. I grew up going all the time (especially in the summer) with my family. I've definitely missed out over the past years I've lived in SC, without any drive-in's anywhere! I really don't know why, but for the last several times we've gone, we end up taking tons of pictures. Before the movies.. in between the movies.. after the movies.. Bummer Vanessa couldn't make it, we had a really fun time!
Always a little game of "catch" before the movie starts
The fam, plus Zak, minus Mitch & Vanessa
The next night, we decided to plan our first "Girl's Night" with my mom and sisters. Since Father's Day was just around the corner, we took advantage of our time together and pulled together a jazz-inspired little lunch party I wanted to organize for our Dad. Just like the old days, we made mini English Muffin Pizzas and watched
I Love Lucy
while pumping the creativity for the party. What an amazing long-overdue night!
Of course, I broke out the Fish Eye setting on my camera for a few more silly pictures.. We all almost peed!
Justin and I were so overjoyed that he found a job. His job has been hard for him already, just a lot of new challenges and after working in a freezer all day long for 5 years, he now will be working outside - in all weather. Poor guy. At least our humidity here isn't quite as awful as SC. I was also able to connect with my old Account Exec for Chanel - whom I worked 5 years ago, before I moved to SC. We met and she offered me a job as a freelance makeup artist! Oh my, I'm so happy to be working for Chanel again. I've had a couple events already, but it hasn't been as consistent as I was hoping. For the pay and opportunity to play with my favorite makeup, it's worth it, even just for a weekend or 2 a month. But for a full time job? My job hunt continues.
So many great memories and it's only been a couple weeks.
xo
[SC and MN photos, click for source]